About Jackie Garber, Realtor®
As a homegrown Maryland girl,
I know all that Baltimore and Central Maryland has to offer. From Manchester to Millersville, Abingdon to Mt. Airy, and everything in between, I've got the inside scoop on dining, shopping, recreational hot spots, and more! Whether you're a first-time home buyer, relocating/PCSing, upgrading, or downsizing, let's chat and find you that perfect home!
As a full-time Realtor® since 2014, you can rest assured that my focus is on YOUR needs – real estate is NOT a "side hustle". This is my profession and my passion – I genuinely love to help my clients with all aspects of real estate. Ask anyone who has worked with me, and they'll likely tell you that two of my most vital character traits are impeccable attention to detail and a positive attitude. These two things, at the core of my personality, have allowed me to provide wonderful and successful experiences for all of my clients.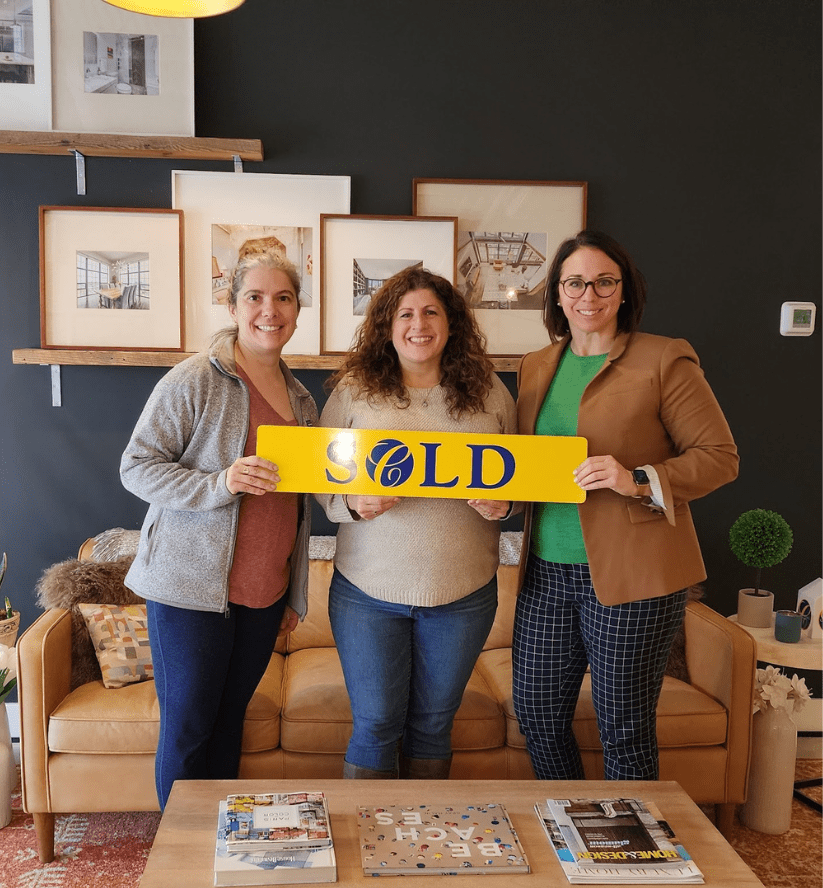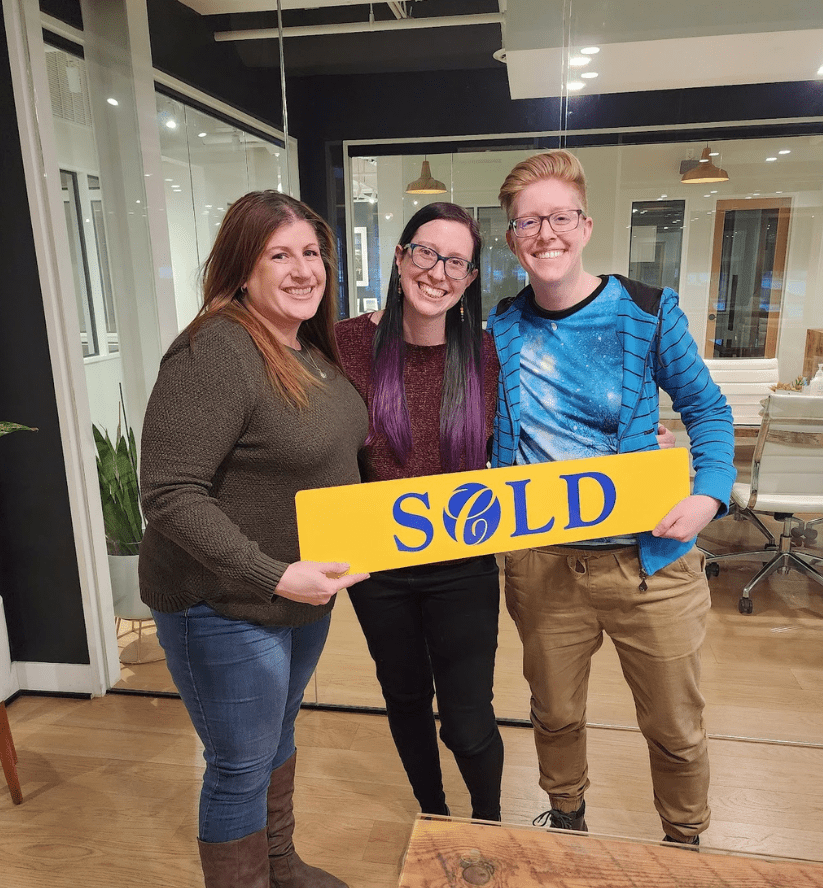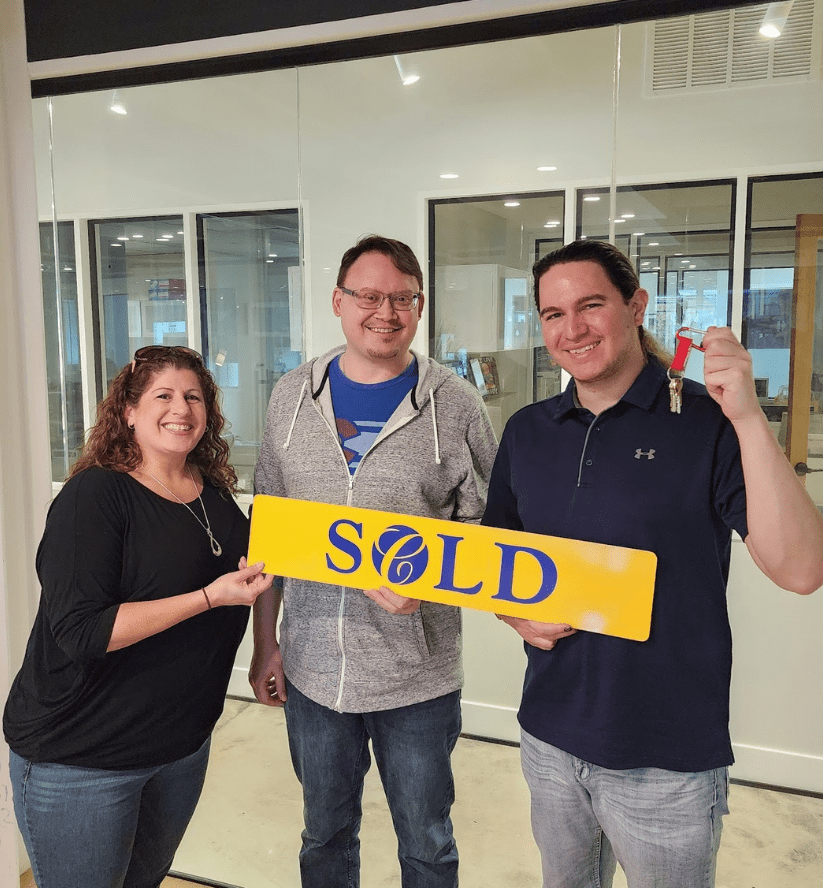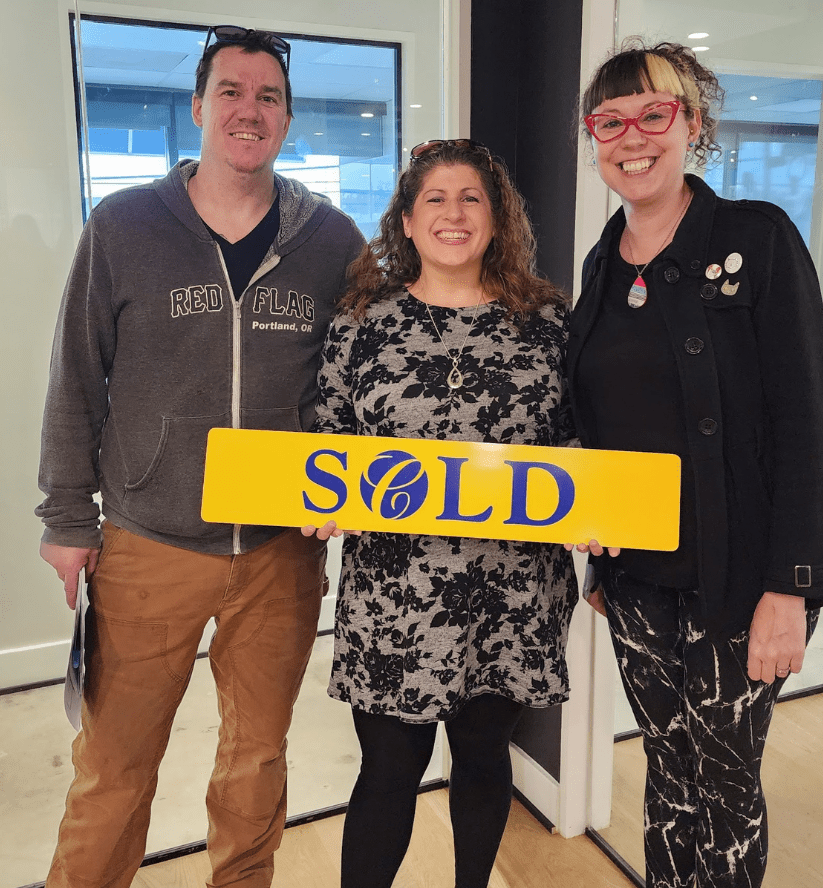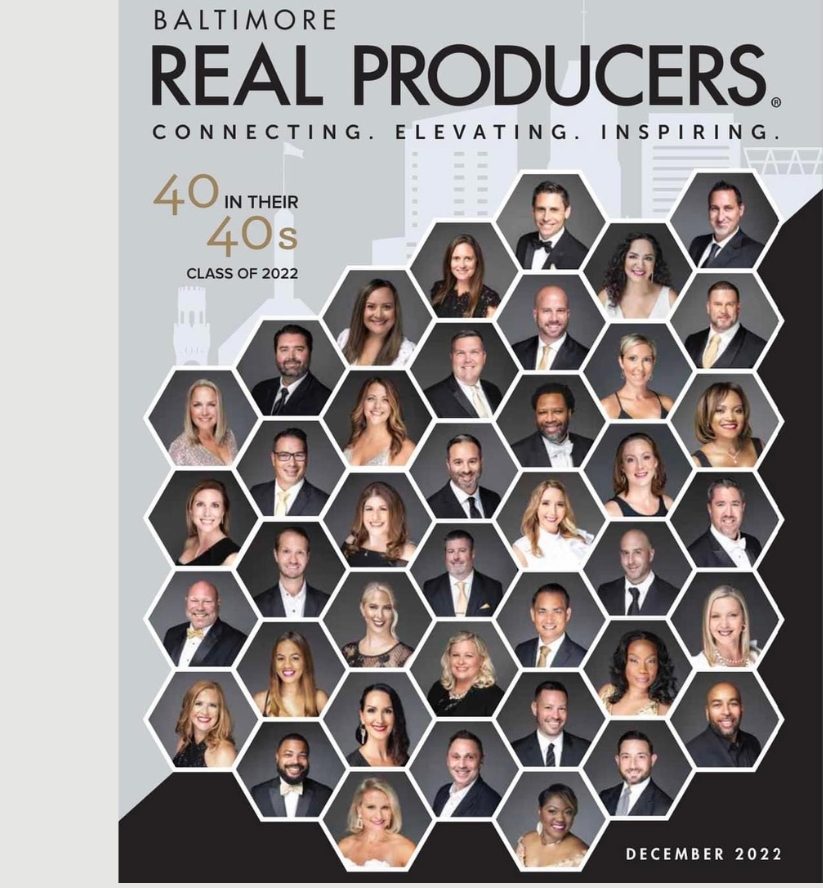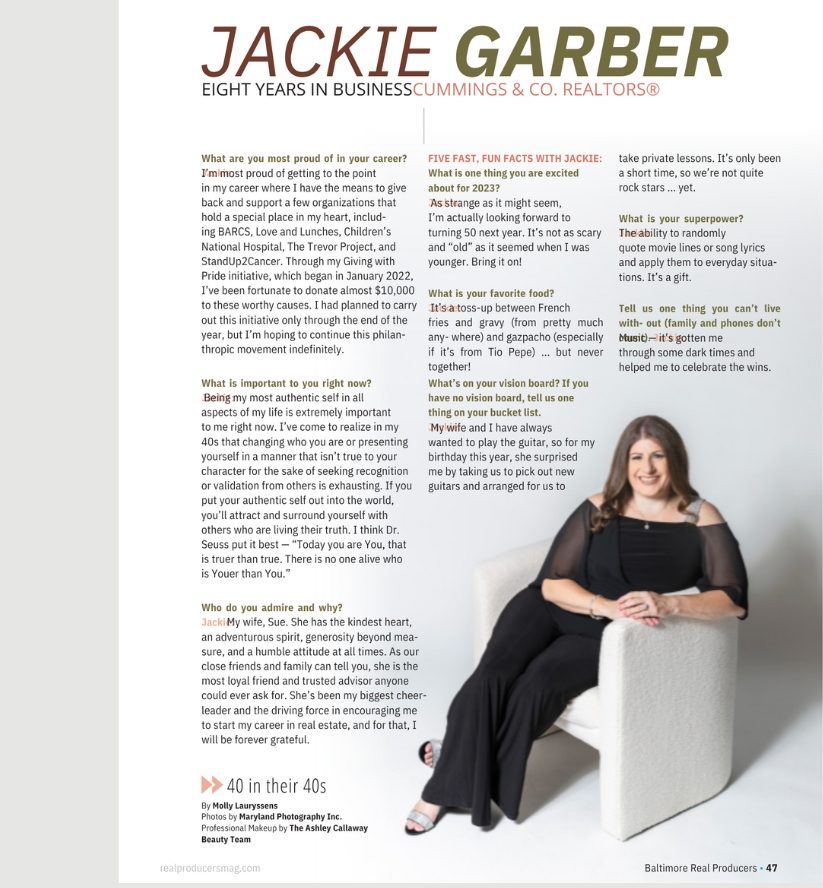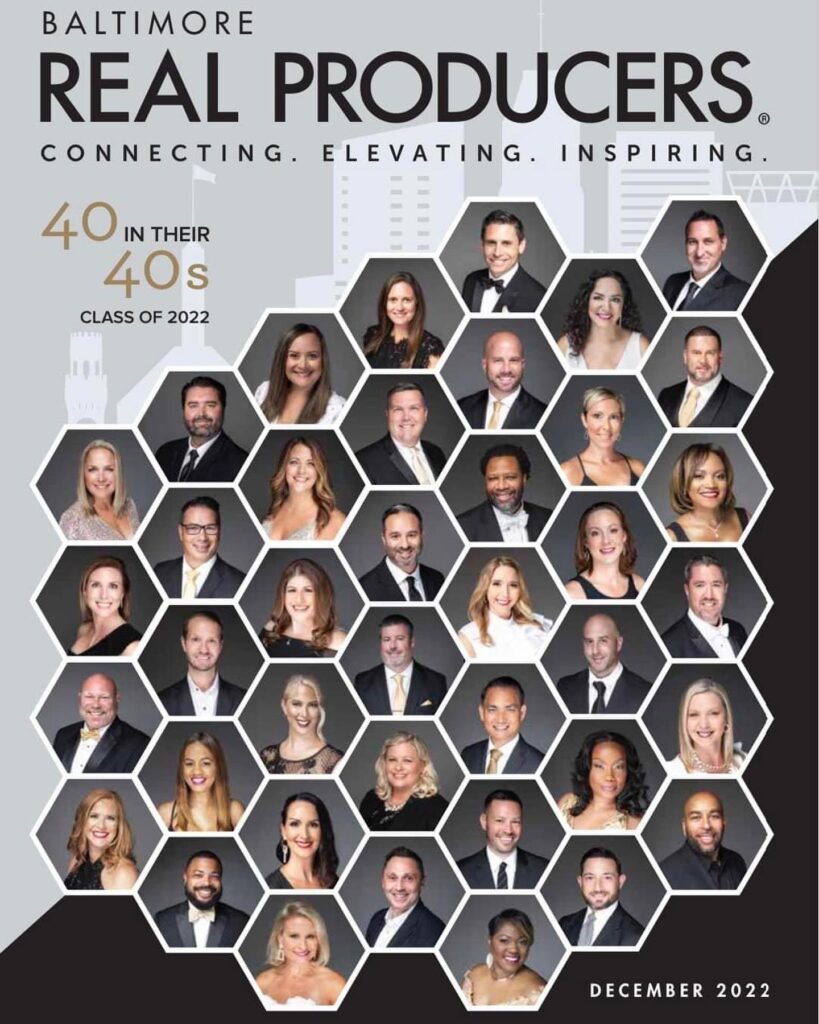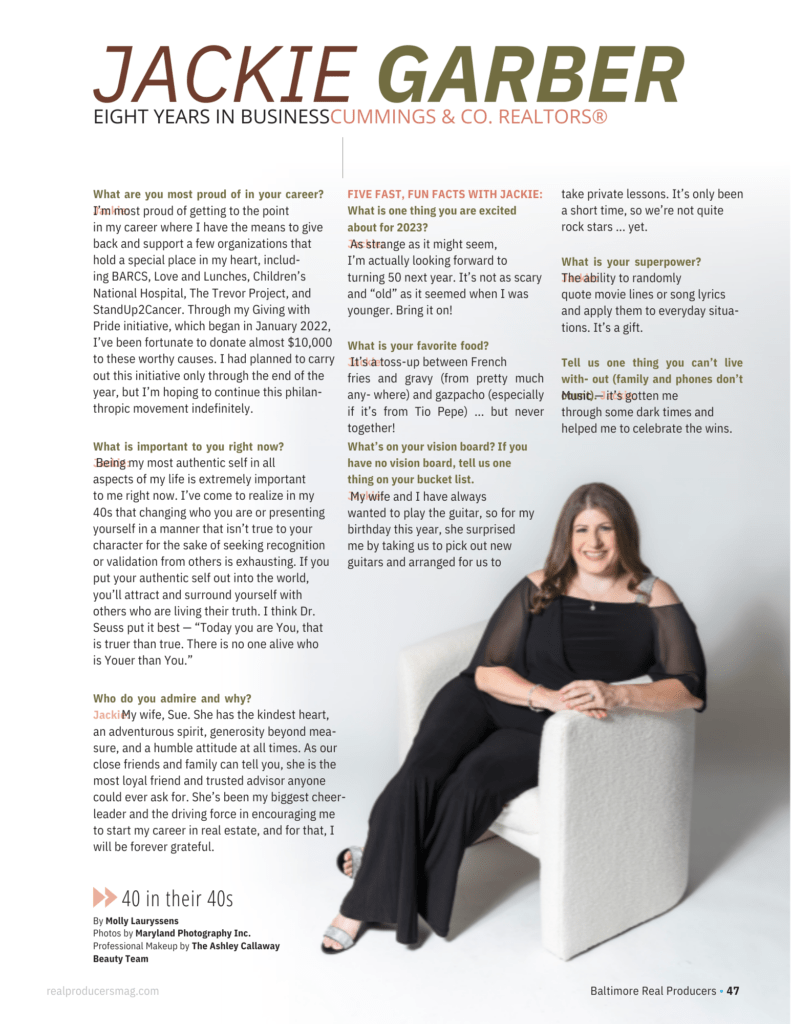 I was honored to be featured by Baltimore Real Producers as one of the areas top Real Estate Producers in 2022.
It is an incredibly humbling and rewarding experience. This achievement represents years of hard work, dedication, and a passion for helping my clients find their dream homes.
As a Realtor, my goal has always been to provide exceptional service, expert guidance, and personalized solutions for every individual and family I work with. To be acknowledged amongst a pool of talented professionals in the real estate industry is truly a testament to the value of building strong relationships with clients and going above and beyond to exceed their expectations.
I am deeply grateful for the trust placed in me by my clients, and this recognition serves as a motivation to continue delivering exceptional results and making a positive impact on the lives of those I serve.
As an out and proud member of the LGBTQ+ community
I am honored to provide real estate services to everyone without fear of discrimination. I joined the Board of the Maryland LGBT Chamber of Commerce in 2022, and I played an integral role in the formation of the LGBTQ+ Real Estate Alliance in 2020 where I currently sit on the Board of Directors and served as the inaugural President of the Central Maryland Chapter. In addition, I hold seats on the Diversity, Equity and Inclusion committees of both the Greater Baltimore Board of Realtors and Maryland Realtors. I am also a strong supporter and passionate advocate for pet rescue. My love for animals has allowed me the opportunity to help several pets find their fur-ever families. I have been happily married since 2016 to my wife, Sue. Together we reside in Baltimore County with our three rescue "kids": Baxter, Beau and Ghostie.